---
Photographs
Scran A Scottish online learning resource service and toolset with 325,000 images, movies and sounds from museums, galleries, archives and the media. Full users can access large copyright cleared resources and 3,000 packs. There are tools to keep, design and build your own packs. A few clicks create a poster, a worksheet, or your own mini website.


Landscape Photographs of Scotland
Film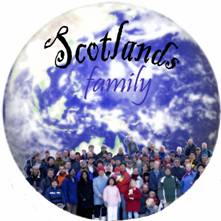 ScotlandsFamily.com (c) 2006
If you have found the resources in Scotlands Family helpful, you may wish to Add us to your favourites, or link to us from your website.
And feel free to contact us if you have discovered other useful Scottish genealogy resources that could usefully be highlighted within ScotlandsFamily.com
Good luck with your Scottish ancestor searching !